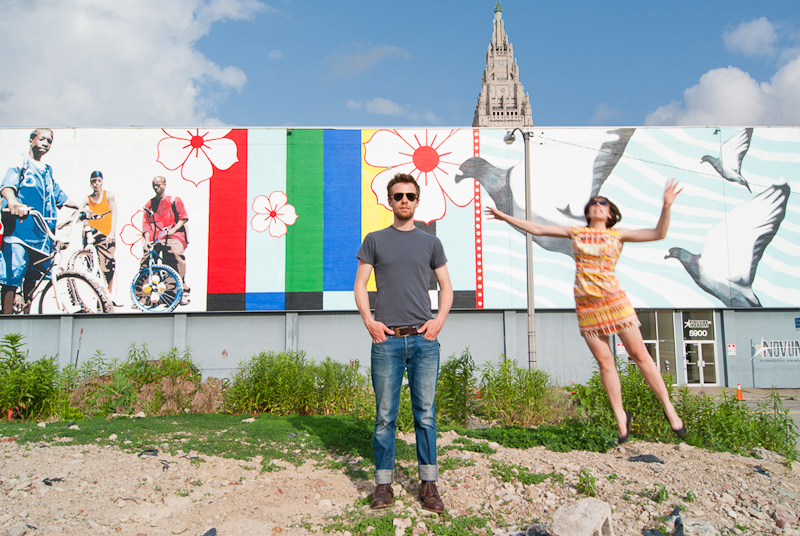 Day Shift is a furniture design and fabrication company based in Pittsburgh, Pennsylvania. We manufacture designs from our ever-growing collection of modern, sustainable furniture and offer full design services, from concept to fabrication, in the production of custom bespoke furnishings and beautifully practical spaces. Day Shift represents the outcome of a conversation between Justin Lacey and Miriam Devlin. It could be said that in the name of Day Shift Justin keeps an eye on the trees and Miriam keeps an eye on the forest.

Justin Lacey is the designer behind Day Shift. He is fascinated by well-made, simple, useful objects, and the intrinsic beauty that accompanies their functionality. Justin studied Industrial Design and Architecture at Carnegie Mellon University where he learned to apply ideas of aesthetics, usability, philosophical concept, and the oft-discussed mantra of 'simple things done well' to the crafting of furniture and objects. While at CMU, Justin's work was recognized by the Industrie Forum Design with an IF Concept Award.
Says Justin of his work: "I see furniture design as problem solving, in which the output is visual and physical, and the input is theoretical, verbal, intangible, and atmospheric. To be successful the output must retain the input qualities while serving its main purpose: to be a highly functional, long-lasting piece of furniture. With my work at Day Shift I strive to do just that through an ever-evolving experimentation in ideas and fabrication techniques."

Miriam Devlin runs the business. She likes to think of this endeavor as a meditation on worth… though it is often the consideration of logistics. She also manages projects, maps the execution of processes, works to establish the frames of rhetoric in which Day Shift operates (with a focus on sustainability and the use of materials), designs pieces and spaces, fabricates and finishes, and takes the photographs. Miriam has a bachelor's degree in History and Philosophy of Science from the University of Pittsburgh. She explored a variety of subjects at school, eventually focusing on chemistry and aesthetics. miriamraedevlin.com
Says Miriam of her work: "I am interested in ways of guiding processes that produce lasting physical additions to peoples' material and perceptual experiences."