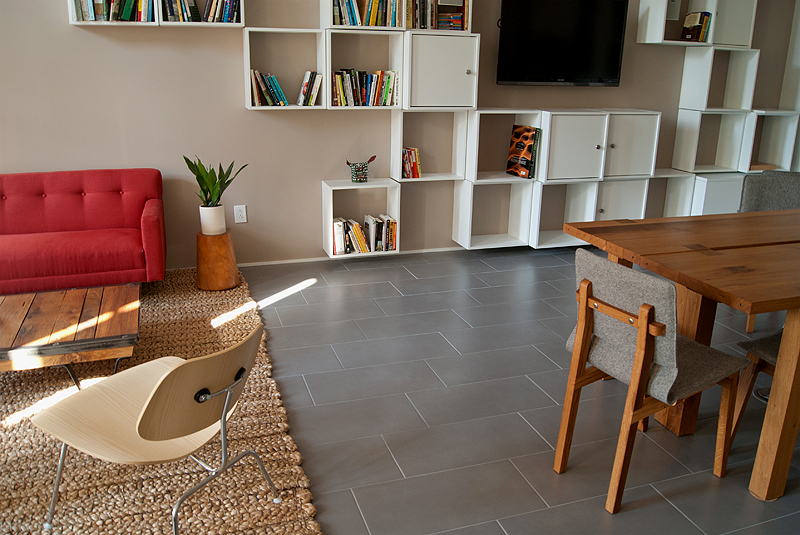 Day Shift was commissioned by Carnegie Mellon University to design and build custom furniture pieces and outfit the rest of a space to be used as a conference room, faculty lounge, work space, library, classroom, and reception area for the use of the School of Design. The room includes only safe, responsibly sourced materials and furnishings, the vast majority of which were manufactured in the USA. The project was completed in September, 2011.

A neutral color palette on the walls and floor allows the room's furnishings to be adaptable and update-able, and lets bright accents and featured artworks stand out. A custom, quasi-modular table can seat groups of up to 14. The table is surrounded by eight custom made chairs with removable felt seat cushions. The table can be oriented toward a mounted lcd display and speakers, or toward a pin up space with hanging, stackable, two sided cork board/whiteboard, made by a local design firm. Markers and pins for the white board can be kept within reach on a hand crafted stool. Custom shelving runs along the length of a 27' wall. Open shelves are for library books and object display, enclosures provide storage, and a built-in rolling cart stores conference table extensions.

A lounge area with a view of an outside patio rotunda and the campus beyond is furnished with sofa, lounge chairs, coffee table, end tables, and stools, all hand built or responsibly manufactured. The couch faces a sideboard above which a climbing plant grows along a wall next to another exterior window. The sideboard, custom hand built in Minnesota, holds servingware for receptions. A doorway to the adjacent Design office was manufactured in New York to reference the black paned doors of another campus building.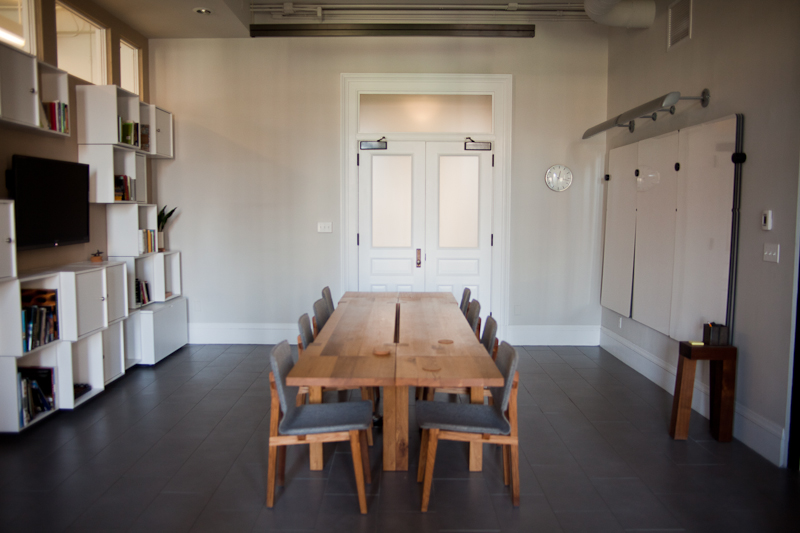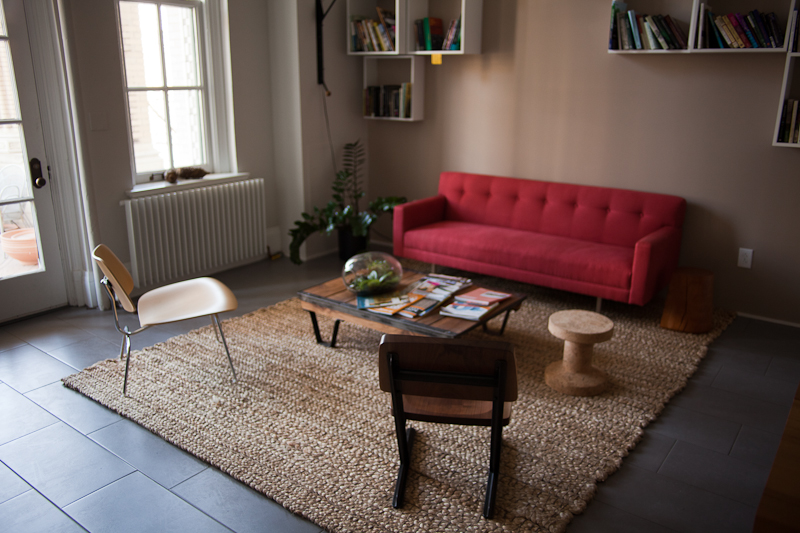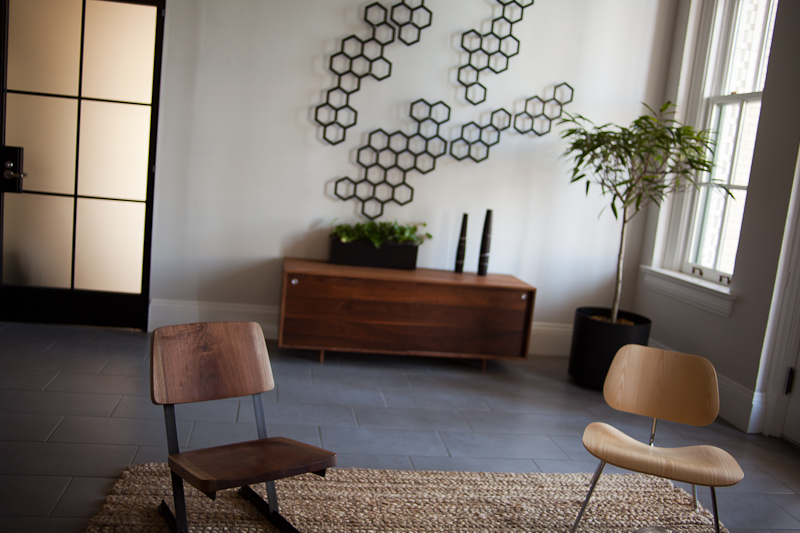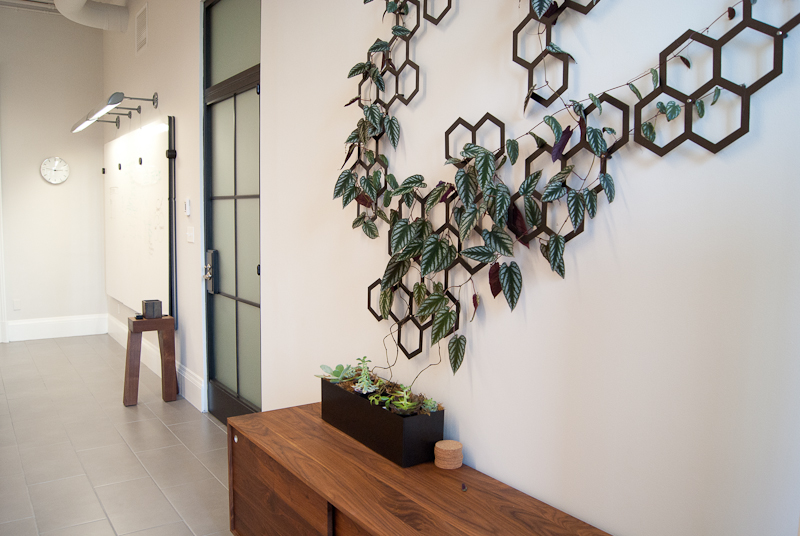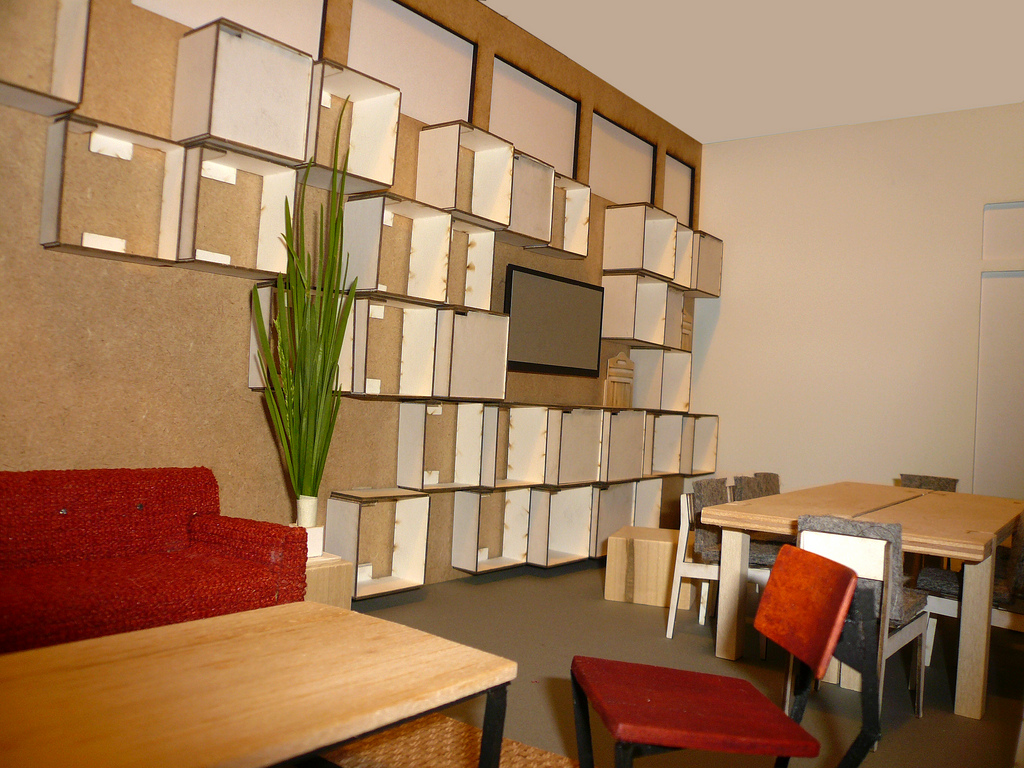 To see images of the designing and making of the room and its furnishings look here. For more information about the project and the process see here, or contact us.